Vision Statement
Buxton Community Church is called by God to be a worshipping community that hosts His presence in our worship, discipleship and mission. This means that in every area of life, as a family of God, we are called to be carriers of the good news of Jesus Christ. Our commitment is to see people transformed by the love of God in our community of Buxton through various means but always through prioritising God's presence in all that we do.
We hold to the following truths:
One sovereign and eternal God, Creator of all things,
relating to mankind in three persons:
The Father: the just, righteous and all powerful Sovereign.
The Son: the Redeemer who, through the virgin birth, took human nature and lived a sinless life; he then suffered death as an atoning sacrifice to reconcile sinful Mankind to the Father; he was resurrected and now shares the Father's throne in his glorified humanity; he will return to rule the Earth in person and to judge all Mankind.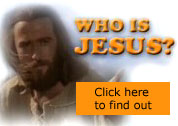 The Holy Spirit: the personal agent of the Father who convicts individuals of sin, brings repentant people to rebirth, and brings comfort, counsel and power to believers in personal interaction.
The Bible: We are committed to the essential truth, accuracy and authority of the Bible.
The Church: We see the Church as 'the Body of Christ', a people set apart through repentance, faith, water-baptism and the receiving of the Holy Spirit. Its main purpose is to serve God on the Earth and to grow in holiness in preparation for dwelling with Him for eternity, as made possible by physical resurrection.

We understand that, at the end, all who are outside of Christ by unbelief, will be eternally judged, prior to the fulfilment of God's ultimate purpose in the creation of new and perfect heavens and earth.
RECOMMENDED READING
For an excellent introduction to the Christian faith - with answers to the questions you are likely to have - read "Basic Christianity" by John R W Stott. (Wm B Eerdmans Publishing Co; ISBN: 0802811892) available from all good Christian Bookshops and online.